We look forward to continuing to provide affordable & professional services for existing companies and we invite new groups to discuss the possibility of including the "West Coaster Motel" in this rich heritage mining town on your next Tasmanian tour's itinerary.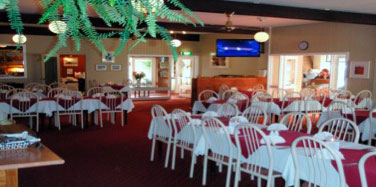 As the managers for the past 12 years of the Motel, we have extensive knowledge and experience of what is required to make this destination a memorable and positive experience for all involved. Now, with the advantage of owning the business, we have the flexibility of negotiating a very competitive rate that will make a stay here an attractive alternative to surrounding areas. We have 60 rooms and can cater for any tour from 10 to 110 or more. We can offer buffet-style continental or hot breakfast, packed gourmet lunch boxes and a variety of dinner options including our very popular soup, carvery & dessert buffet.
There is ample parking for buses and our rooms and main building are all easily accessible and undercover. We are situated a 2 minute stroll to the Miner's Siding, Heritage Museum & Train Station and sit behind Queenstown's infamous "Gravel Oval".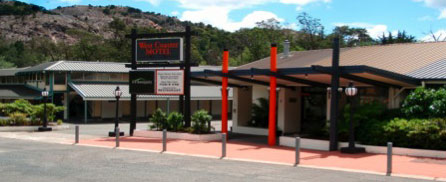 The Motel has been updated with air-conditioned dining room and bar, flat screen televisions and new linen in all of our rooms, landscaped garden areas and a new color scheme for the exterior of the property, all contributing to a fresh, modern and comfortable feel. Your guests will appreciate the Motel as a haven to come back to after a day on the ABT Wilderness Railway or the Gordon River Cruise both only a short drive from our location. Our 60 rooms all overlook our gardens complete with babbling brook, and are warm, clean and most importantly comfortable!
Queenstown itself is also undergoing a revamp with the new "LINC Hub Centre" for the community & visitors, a million dollar Main Street program to upgrade and revitalize Orr, & surrounding streets. Many new and local shops and improved attractions like the Iron Blow suspension walkway, Underground Mine Tours and the Spray Tunnel are just a few of the things to do and see.
Many people seem, through past generations, to have some connection to Queenstown and with its rich history it is no wonder it is transforming into the destination people want to experience for themselves. It is a great alternative to surrounding popular destinations and with easy access to these areas at a much more realistic & affordable option, without compromising quality, it is a smart choice to make. Your guests will really get to see and experience all that the West Coast has to offer!
So please, consider including us for your next tour and do not hesitate to contact us to discuss your requirements and to find out all you need to know. We will work with you to make sure everything is covered and with our experience and flexibility we are sure to offer you a package you won't be able to pass up.
Off street parking,  under cover parking, no charge applicable. Ample space for Caravans, Motorhomes, Trailers and Buses.